HIDE Access covers are available in sizes 156mm, 206mm, 256mm, 306mm and 342mm square, at a range of depths to suit most applications. Also available are two large manhole sizes 506mm and 656mm square, at a depth of 20mm.
Outdoor, living spaces
On-site inlay install
Flush finish
Pedestrian traffic areas
316L Stainless Steel
10-year warranty
Select your own inlay
Range of size & depths
PDF Resources
Click on image to see available sizes table (opens in popup window)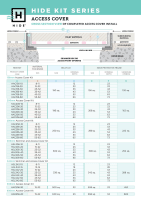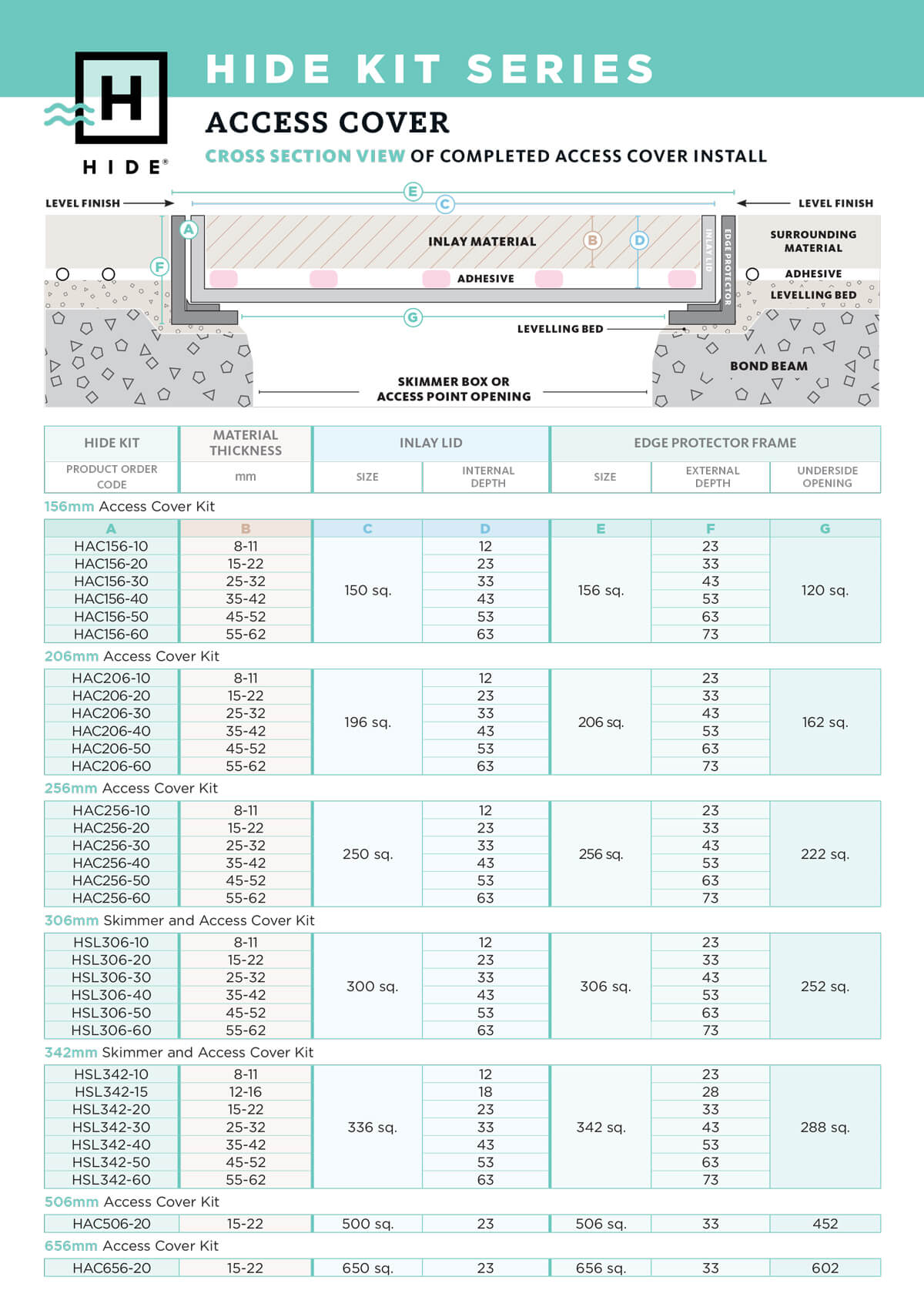 Delivery

Delivery
Delivery available Australia wide.
Contact us for quoting and delivery information.